Selling with BestMove
Our Senior Estate Agent and valuer, Carol Knox, has worked within the Blair & Bryden Partnership for over 30 years – taking on her position as Estate Agent in 2005. In her time at BestMove, Carol has dealt with the sale of thousands of properties and, over the years, has built up her own clientele who continue to revisit BestMove with family and friends specifically for Carol's expert knowledge in the property market.
Carol is often called upon to assist clients find their "forever" home.
Carol has extensive knowledge of the local area and has subsequently sold properties throughout the West of Scotland.
Our team offers an honest, realistic valuation based on assessment of relevant market data and our extensive industry experience
We arrange for your Home Report to be completed by a local reputable Chartered Surveyor

Our team is on hand to give advice and recommendations on any works suggested by the Home Report
We ensure a "FOR SALE" board is placed on or as near to your property as possible

Our team ensure that we have good quality, high resolution photographs of your property

Our team will put together a brief description of your property to highlight the best features

We will prepare an appropriate floor plan for your property

Our team will upload your property online to the following property platforms – BestMove, Rightmove, S1 Homes, Zoopla and On The Market

We will also feature your property on our social media platforms

Your property will also feature as a window card in your local BestMove Estate Agency Window
Viewing and Communication
We can offer accompanied viewings to present your property to prospective purchasers

Our team is happy to provide suggestions for viewing and sales techniques

We ensure that all enquiries are followed up promptly

Our team is on hand to provide feedback promptly on all interest and viewings – reporting regularly on progress
We liaise with purchasers on your behalf in an open negotiation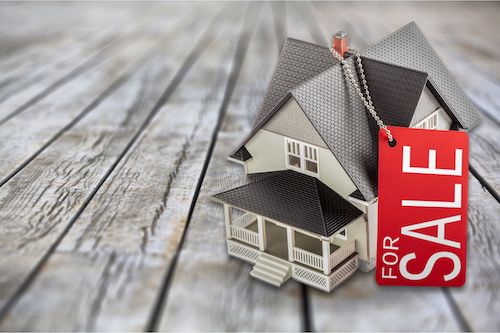 "Carol and Linda were absolutely fabulous throughout the whole process. Carol arranged for the Home Report and photographs to be taken at the same time and our property was online the next day. We had a buyer within 6 days and a formal written offer was with our solicitor within 7 days. A fantastic service! The girls were very friendly and extremely helpful throughout the process. I would highly recommend Best Move to anyone considering selling. No stress, no hassle. Brilliant."

Amy, Greenock
"Thank you for all your assistance you have given our company in arranging the purchase and sale of flats within the Inverclyde area, not to mention the pressure you have taken off of us by managing our leased properties.

Your team's knowledge of local area certainly helped in the advice they gave us and pushed us in the direction we needed to go, personally I would like to thank all the staff I met and spoke to, whether on site or in the office, for all their help and courteousness."

D. C., Inverclyde
"I wouldn't go elsewhere everything is all in the one place – service with a smile."

I. Miller, Greenock
"I was looking to relocate back to the Inverclyde area and a friend recommended visiting the team at BestMove to see how they could help me find a suitable property. Both Carol and Linda were so efficient, helpful and friendly from initial contact and throughout the entire house sale process. Nothing was too much trouble. I would not hesitate recommending a visit to the team at BestMove and allow them to help you find your ideal property."

L. T., Glasgow